Every Week:
Sunday School via Zoom: 8:45 AM
In-Person (Registration Required) &
Virtual Morning Worship (via Facebook Live, YouTube & Twitter): 10:00 AM
We are committed to helping people experience the "perfect peace" that comes from faith in Jesus Christ and obedience to the Holy Spirit.
Pastor: Rev. Solomon Missouri
"The Friendliest Church in Town"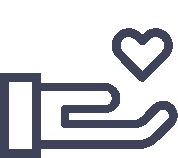 "He who has pity on the poor lends to the Lord,
And He will pay back what he has given."